All IF 16S In-Drum-Compactors are based on our IF16 press but with integrated additional modules according to the Client's requirements. Following are two of our latest designs.
In-Drum-Compactor Type IF 16 S
(with air filtering and weight measurement)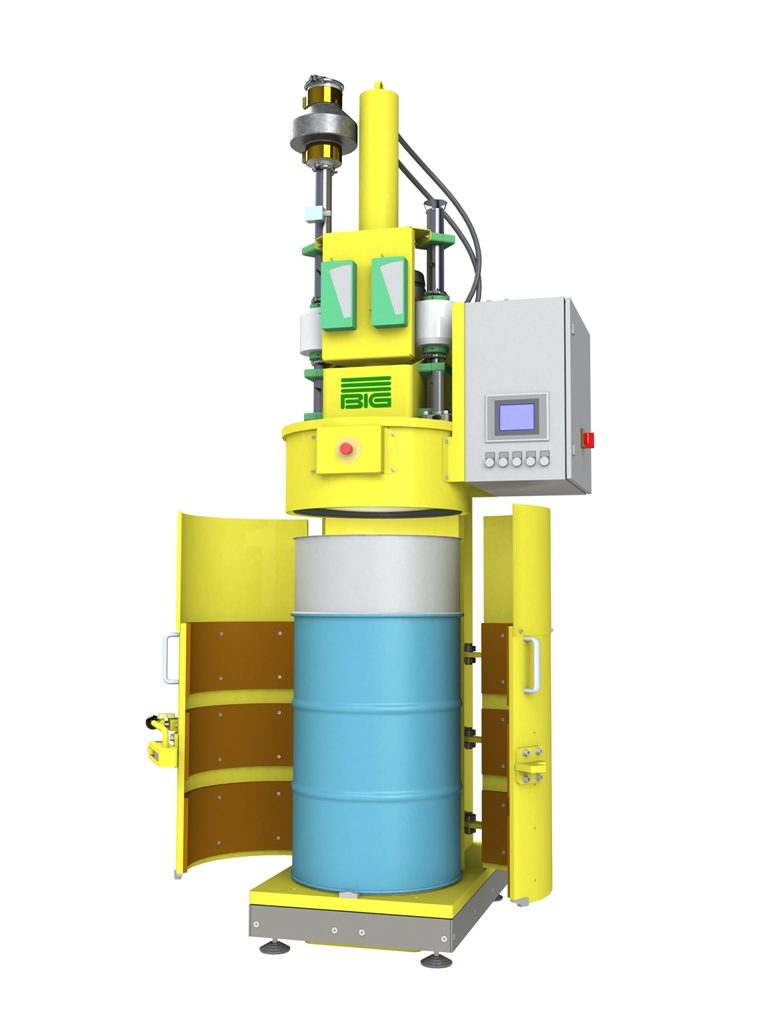 Technical Data:
Dimensions approx. L x W x H: 1200 x 1016 x 3740 mm
Weight: 1250 kg
Compaction Force: 50 – 160 kN (adjustable)
Stroke: 850 mm
Cycle Time: 25 sec.
Height of Compaction Compartments: 1220 mm
Size of Platform: 800 x 700 mm
Electric Power Supply: 400 V; 50 Hz
Rated Power: 4 kW
In-Drum-Compactor Type IF 16 S
(remote-controlled and with decapping and capping)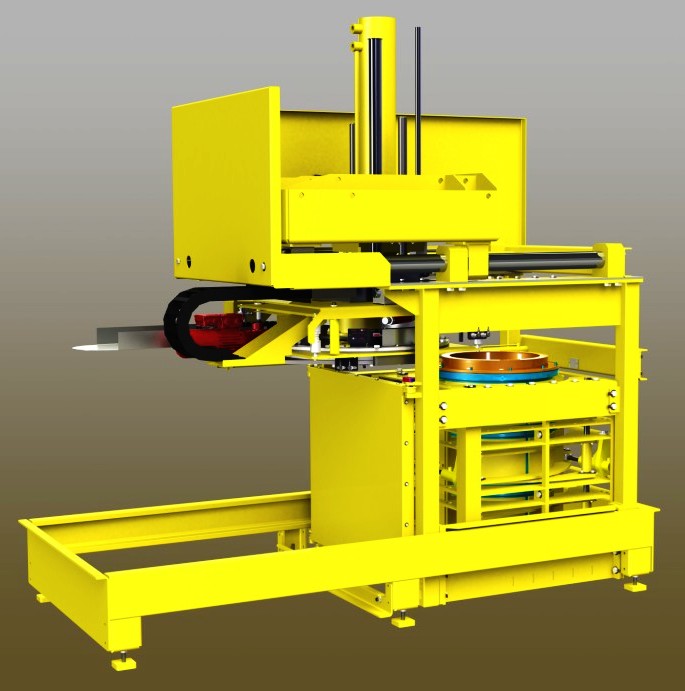 Remote operated with drum fixation and Capping Device of 200 l final storage drums and in-drum-compaction of medium-active contaminated solid waste.
Technical Data:
Dimensions approx. L x W x H: 2670 x 1225 x 2625 mm
Weight: 2400 kg
Compaction Force: 50 – 160 kN (adjustable)
Stroke: 850 mm
Cycle Time: 30 sec.
Height of Compaction Compartment: 1220 mm
Size of Platform: 800 x 700 mm
Electric Power Supply: 400 V; 50 Hz
Rated Power: 4 kW