Our range includes equipment for the treatment of low, medium and high level radioactive solid waste generated in nuclear medicine, nuclear power plants, laboratories and research centers.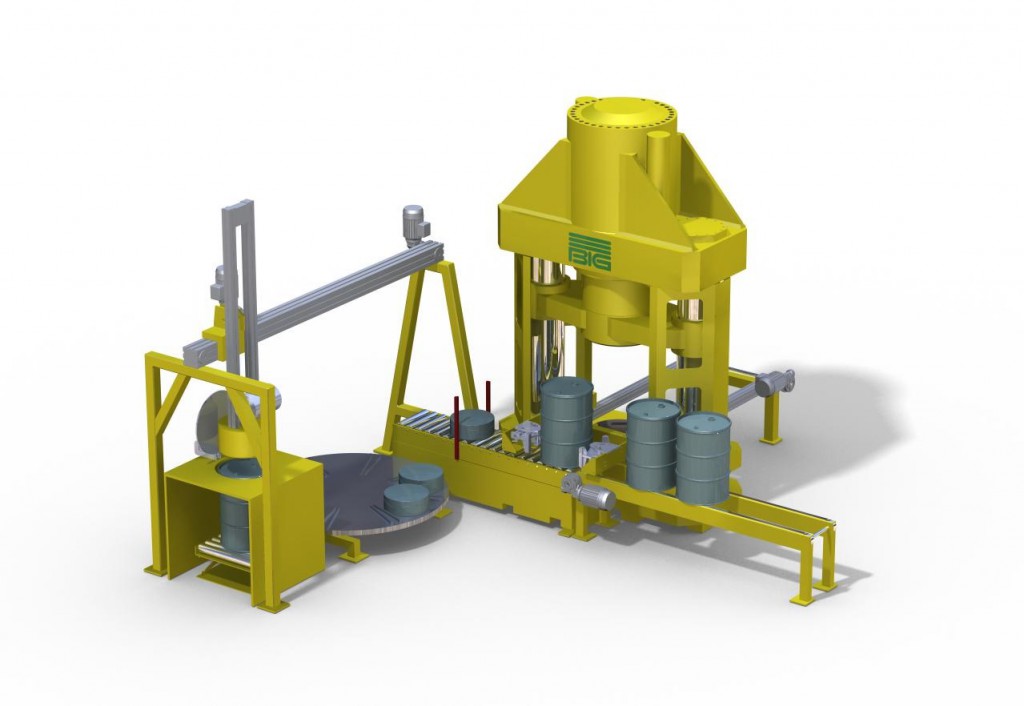 BIG products for the treatement of contaminated solid waste
The following steps for the conditioning of radioactive contaminated solid waste can be carried out with BIG machines and equipment:
Cutting or shredding the waste into specified sizes for further processing.
Sorting the waste into different fractions, eg. Wet waste for drying, dry waste, compactable waste, non-compressible waste and combustible waste.
Compression for volume reduction according to repository conditions.
Preparatory measurement and characterization of pellets and barrels for packaging in repository containers.
Lifting and conveying equipment for drums and pellets as well as for the packaging of radioactive waste in repository containers.
Grouting the disposal containers for long-term storage.
Our product range for the treatment of contaminated waste